To the left are 11 Pages to choose from,each having Photos of the Family Name etc that you "CLICK ON"
With Approx 100 Photo's to View.
Scroll down for Photos.
***Click for the Leach Family Tree***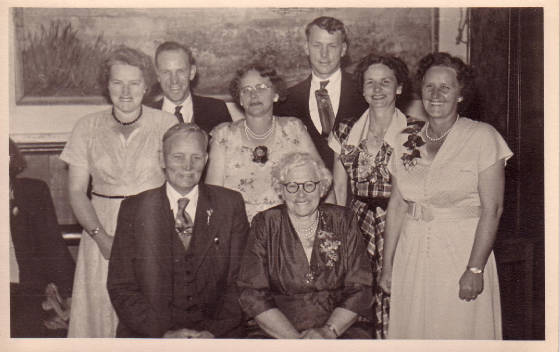 Above we have the Leach Family
Front from left is Jock and Emily
Back from left Joyce,Charlie,May,Rex,Gwen,Lenna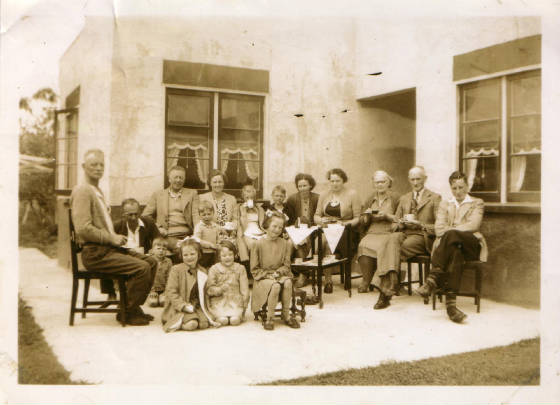 Back:Jock Leach,Ron Harris,Arthur Walker,Lenna Walker,Wendy Walker,Trevor Harris,Gwen Harris,Joyce Rendle,Emily Leach,Les Rendle,Maurice Rendle.
Middle:Charles & Rex Harris
Front:Sussane Rendle,Brenda Walker,Judith Rendle.
This Photo was taken & developed by John Walker
with his box brownie camera.
Cousins Left:Rex,Sue,Trev,Bev,Charles,Robin,Lawrence,Betty,Alan,Brenda,Ray,Wendy Sitting:Rosmary,Des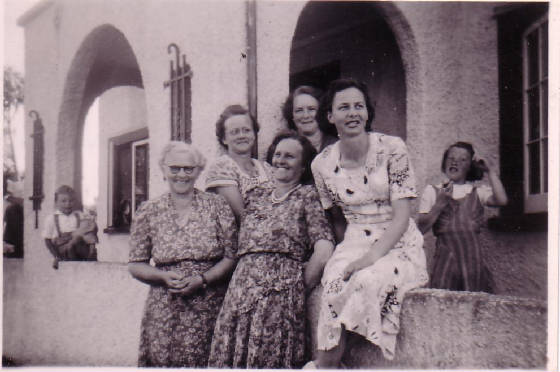 From Left:Trevor(I Think?) Emily,May,Lenna,Joyce,Gwen,Wendy